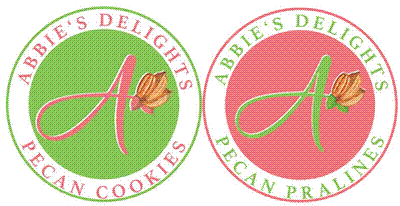 Orders are processed on Sundays and Mondays. Packaging, shipping and local pickups are on Tuesdays. Orders are shipped via UPS 2nd day. Shipping and pickup info will be emailed Monday evenings.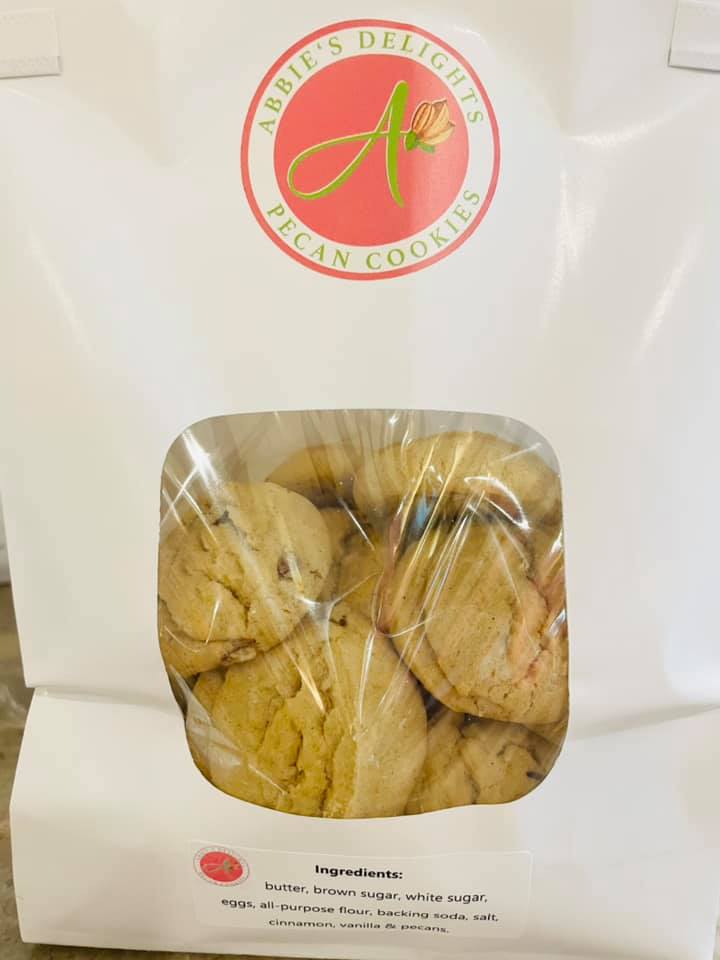 Abbie's Delightful Pecan Cookies
These bite size cookies are so soft and buttery before you know it, you have eaten the whole bag!! Just like the Pralines, you might want to order two bags.
Made with butter, all-purpose flour, light brown sugar, granulated sugar, vanilla extract, eggs, salt and baking soda.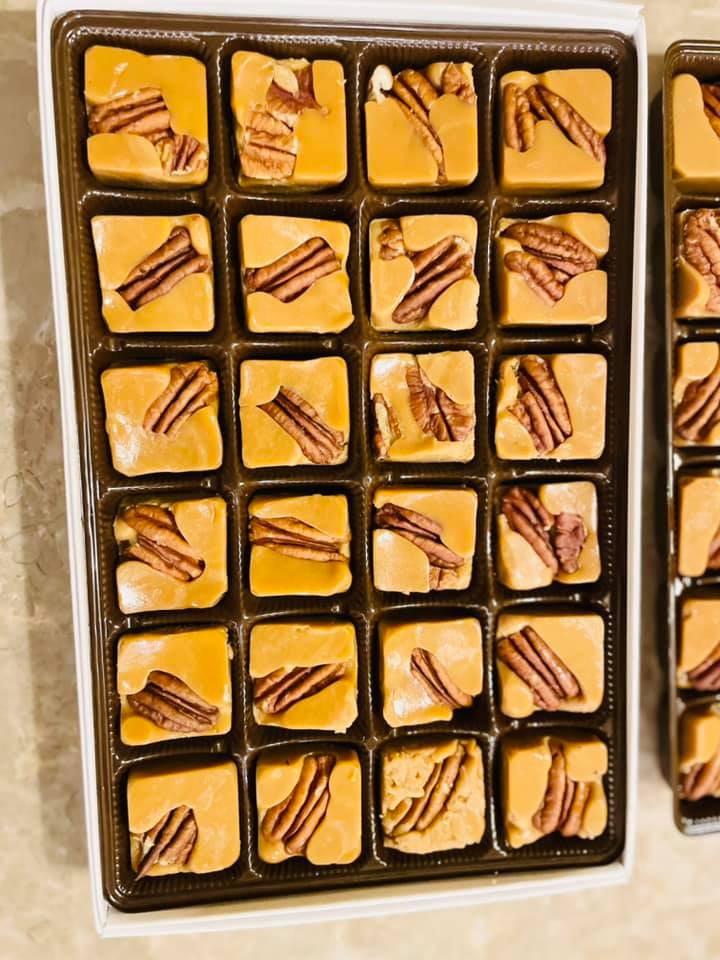 Abbie's Pecan Praline Delights
These melt in your mouth morsels are so yummy, you can't eat just one, be warned!!
Be sure to order two boxes, one to share and one to keep for yourself, you will thank me later.

Made with heavy whipping cream, light brown sugar, granulated sugar, pecans and vanilla extract.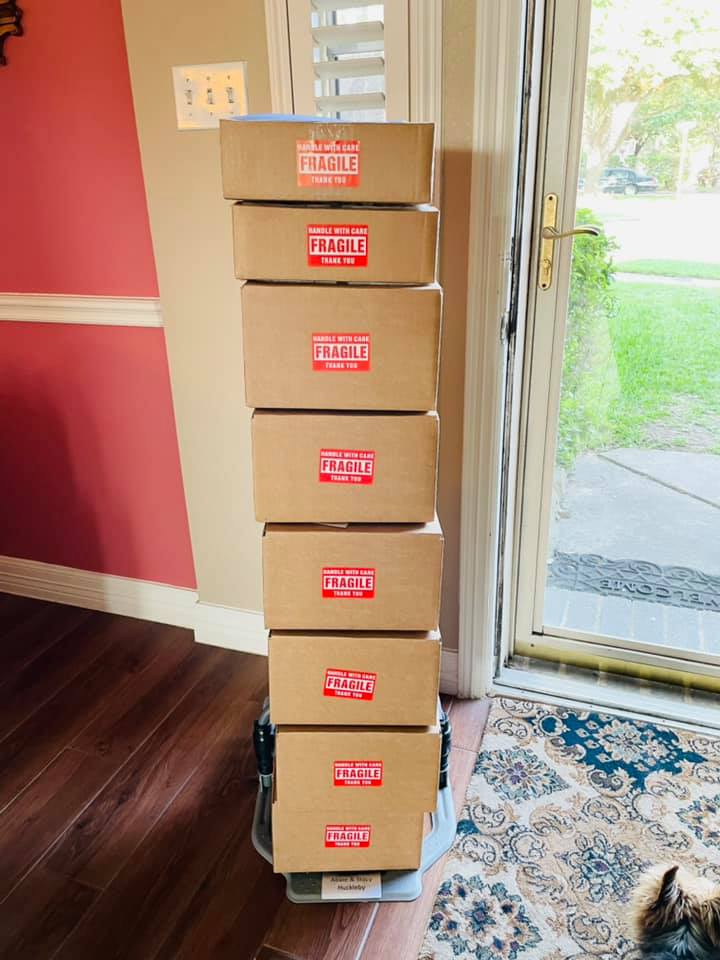 Shipped Directly To You!
Orders are shipped every Tuesday via UPS 2nd Day. You will be notified once shipped and given a tracking number.

Local Pickups
Local orders can be picked up on Tuesdays, we will notify you with pickup instruction once order is ready.